FRESH START PROMOTIONS
Loretta Williams is the VIP/Business Coordinator that promotes Bazaars, Conferences, Shows, and events that allow vendors, exhibitors, dealers, and distributors to showcase and sell their products, merchandise, goods and services to the public in various facilities and locations indoor and outdoors weather permitting)at fairs, festivals, and special events. Our goal is to make business affordable for small business owners, especially minorities and women owned ventures.
JOIN FRESH START PROMOTIONS AND EVENTS IN 2007!
Visit us on
The objective of our business is to provide a high quality products and reliable service for our customers and clients. We hope you will enjoy visiting our web site and will refer us to other businesses.
V.O.D. PRODUCTIONS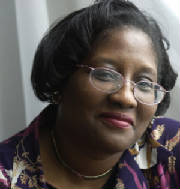 Loretta Williams has had over thirty years experience in T.V. and Radio Broadcast as a Producer, Editor and Hostess for local, network and cable and plan to expand it to the internet in 2007.
We host Talent Shows, Concerts, Pageants, and
Conferences.
V.O.D.PRODUCTIONS<CLICK HERE