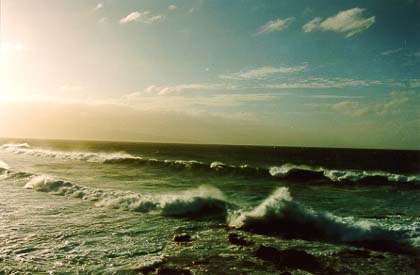 Scripture for Today:
"For I know the thoughts that I think toward you, saith the Lord, thoughts of peace, and not of evil, to give you an expected end. Then shall ye call upon me, and ye shall go and pray unto me, and I will hearken unto you. And ye shall seek me, and find me, when ye shall search for me with all your heart." Jeremiah 29:11-13KJV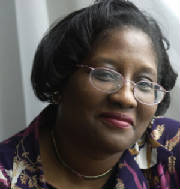 I AM ENCOURAGED! And, I want to encourage you on today. As I was reading my daily devotional I came to this passage of scripture in Deuteronomy Chapter 7 Verse 6-9. I want to remind you of the promises of God to you, your children and their generations. Regardless of the situations and circumstances that challenge your lives daily, God is faithful and He will always see you through every test, trial and tribulation. Today's message is to build up your faith so that you can stand on the Word of God and be victorious every day through any situation. "For we are more than conquerors through Christ who loves us."

FAITH

"Faith is the SUBSTANCE of things hoped for; the EVIDENCE of things notseen." Heb. 11:1

Faith brings into MANIFESTATION what is invisible, what is of the Spirit ofGod. The FRUIT of the Spirit is the result of putting FAITH in the reality of the Holy Spirit in one's life. It is living and walking as IF the Holy Spirit was REAL, which indeed it is, but since it is unseen and invisible, we must BELIEVE this even when we cannot see it. As we believe and live as if it WERE so, it becomes apparent to us that it IS so.

As Augustine said: "Faith is to believe what we do not see and the reward of faith is to see what we believe."

Faith is not merely believing in God. In fact, belief in God is not enough.
It is our experiencing God which gives us life and peace. To experience
God, we must by necessity release all within us that is not in harmony with the Will and nature of God.

True faith is trusting in what we have come to know in our hearts is true
about God and walking in harmony with that truth, in spite of all
appearances to the contrary. We walk in faith in this world because our
trust is in the reality of a realm that is invisible, that seems like a
dream or fantasy to many, but which has been proven to be real to those who believe in it–through our experience.

By all appearances evil seems to be ruling. But our faith tells us that
this is all temporary and will soon pass away. All temptations are to test our faith. Do we really love God and do we really believe in the power of Truth and righteousness? Our circumstances will test us. Those who come through these tests without compromising, will be as Christ, strong and unshakeable, forever established in His Kingdom. Their faith in God is more precious to Him than gold or the finest and most rarest of earth's treasures. This faith is precious because it is so rare. Many believe in God, but few live in actual union with Him in the Spirit, in full submission and obedience to His Will. It is to these who love Him with a complete heart, that He makes Himself known. 2 Chron. 16:9; Jer. 29:11-13; John 14:21,23

Submitted by

Rev. Alex Montanano

Phillippines

LOVING THE UNLOVABLE

"He that loveth not, knoweth not God, for God is love." 1 John 4:8

Loving the unlovely -- God did that for you!

Just because someone is different from us does not mean we should dismiss them or consider them inferior. You do not want to be judged or dismissed because of your color, culture or any other differences; so do not do it to others!

Since God's Word is very clear about us not becoming like others in their sinful practices, we are tempted to conclude that somehow we are better than they are. That is sin in itself. On the other hand, we fear that if we accept them we ae endorsing their sin. No, the truth lies in remaining respectful and accepting of others in the same way that Jesus did. Whether it was racial differences (Samaritians), lifestyle differences (the woman at the well), or class differences (Nicodemus), Jesus managed to love people as they were,

while inspiring them to a higher standard.

It's easy to say, 'love the sinner while hating the sin,' but living it out requires practice, patience, understanding, and reliance on our Heavenly Father's guidance. You can work alongside someone who is having an affair, while praying for them and not having one yourself. Remember, we ourselves were once sinners, now saved by the grace of God. Avoid the trap of self-righteousness and act with humility and grace when you encounter someone whose lifestyle makes you uncomfortable. Learn from them as much as possible. Allow them to dispel your preconceptions and stereotypes.

Begin to see them not as a collection of demographic differences, but as people loved by God; people who need the same grace you received!

(Author unknown)

Sent from Carisse, Irving TX.)

Dear Heavenly Father, Thank You for Your willingness not only to listen to our prayers, but to answer them. Prayer is our most powerful resource, so why do we at times use it as our last resort?

In times of trouble, trials and tribulation, to our knees is the first place we should go. For Your results are greater than we can even anticipate. And in times of great joy and celebration, to our knees is the first place we should go with a heart full of thankfulness and joy.

You are an awesome God in whom we give all praise and glory. In Jesus most precious name, we pray. Amen.

Sent by Mondaygar Reed from Ghana Referee Camp Oct. 2007

Dear GOD:
I want to thank You for what you have already done. I am not going to wait until I see results or receive rewards; I am thanking you right now. I am not going to wait until I feel better or things look better; I am thanking you right now. I am not going to wait until people say they are sorry or until they stop talking about me; I am thanking you right now. I am not going to wait until the pain in my body disappears ; I am thanking you right now. I am not going to wait until my financial situation improves; I am going to thank you right now. I am not going to wait until the children are asleep and the house is quiet; I am going to thank you right now. I am not going to wait until I get promoted at work or until I get the job; I am going to thank you right now. I am not going to wait until I understand every experience in my life that has caused me pain or grief; I am thanking you right now. I am not going to wait until the journey gets easier or the challenges are removed; I am thanking you right now. I am thanking you because I am alive. I am thanking you because I made it through the day's difficulties. I am thanking you because I have walked around the obstacles.
I am thanking you because I have the ability and the opportunity to do more
and do better.

I'm thanking you because FATHER, YOU haven't given up on me.

Forwarded from:

Angels Greetings




3 Rules to guide your life

Do not be hasty in these three: Marriage, Business and Travel•

Do not waste these three: Time, Money, Energy•

Like these three: Kindness, Sympathy and Cordiality•

Hate these three: Injustice, Pride and Unfaithfulness •

Love these three: Bravery, Gentility and Affection •

Leave these three: Laziness, Too much talk, Hurried Judgment •

Value these three: Intelligence, Ability and Happiness •

Control these three: Temper, Desire and Tongue •

Preserve these three: Good books (scriptures) Good deeds and Good Friends

Submitted by Portia Harris
The Prayer Corner:
Many time we come to God in Prayer and we don't get immediate results. Could it be something that we are doing that is preventing us from getting our prayers answered?
Things that Hinder our Prayers
by Evangelist Mary Galloway
1.) Not praying God's will
2.) Unforgiveness
3.) Failure to resist Satan
4.) Praying to other god's
5.) Refusing to do our part
6.) Stinginess in giving
Remember the Aim of Prayer is to Communicate with God.

To contact us:
Office Phone: 773.683.5540 Please leave a brief message on our Voice Mail if we are unavailable or after business hours, a staff member will return you call asap.
Business Hours Monday - Friday 10:00 a.m. to 4:00 p.m. CST.
OWC CORPORATE SOUTHWEST HEADQUARTERS MAILING ADDRESS:
Oasis Worship Center
6565 N. MacArthur Blvd. Suite 225
Irving, TX. 75039